Preventive Dentistry – Raleigh, NC
Conservative Care, Beautiful Results
Preventive dental care is the backbone of what we provide because when it comes to the teeth, stopping a problem before it starts is always much easier (and cheaper!) than having to get it fixed later. Thanks to our thorough checkups, cleanings, and the additional services listed below, we can help absolutely everyone in your home enjoy healthy, problem-free smiles year after year. To come see why so many families in Raleigh already call us their "dental home," contact us today to schedule an appointment!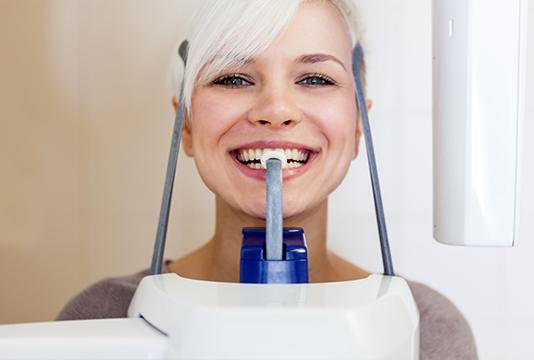 Why Choose Connection Dentistry for Preventive Dentistry?
Every Patient is Treated Like Family
Moms, Dads, & Kids Are Welcome!
We Accept & Maximize Dental Insurance
Dental Checkups & Teeth Cleanings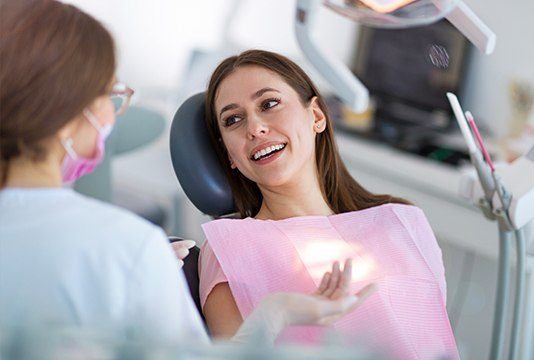 In addition to brushing and flossing every day at home, patients of all ages should also attend at least one checkup and cleaning every six months in order to avoid the most common oral health problems. During these routine visits, Dr. Rensch or Dr. Laster will perform a gentle oral exam so they can catch and treat any decay or damage as early as possible. Plus, you'll receive a refreshing cleaning from a hygienist that will remove harmful plaque from those areas of your mouth that your tools at home simply can't reach.
Nightguards for Bruxism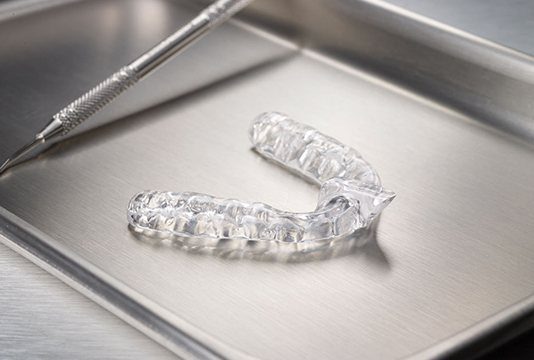 One of the most common but least known about issues that we see every day is bruxism, or unconscious jaw clenching and teeth grinding. People usually do this in response to daily stress, often while they are completely asleep! Over time, this can wear down the teeth, strain the jaw, and even create cracks in the enamel, but our dentists can prevent this with something called a nightguard. Worn only to bed, this oral device inhibits any harmful contact between the rows of teeth by placing a thin but strong barrier between them.
Oral Cancer Screenings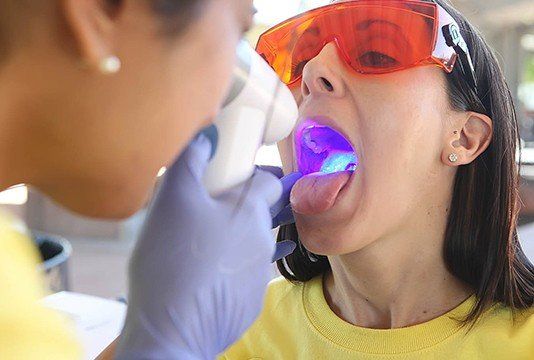 Oral cancer is relatively easy to treat if caught early, but many patients don't seek out care until it is quite advanced because the initial symptoms can be very easy to miss. To ensure this disease doesn't catch any of our patients off guard, we always perform an oral cancer screening at each checkup. Our dentists' trained eyes are able to spot even the most subtle signs, and if they see anything that might indicate cancer, they can help a patient get the follow-up care they need without delay.
Fluoride Treatments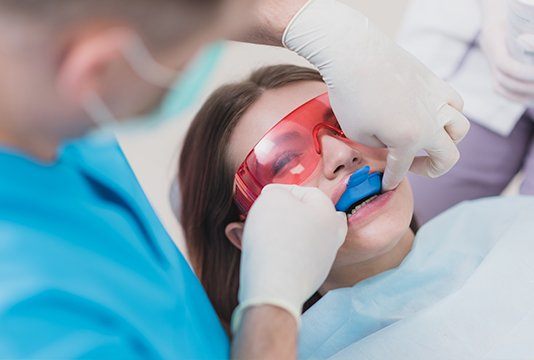 Over the decades, fluoride has been added to everything from toothpaste to tap water, and this has widely been considered a public health victory because it has helped dramatically lower the occurrence of tooth decay and cavities among the American population, particularly children. In addition to recommending that a fluoridated toothpaste be used at home, our dentists can also apply a highly-concentrated fluoride gel to our patients' teeth during their cleanings to give them an extra boost of cavity protection.