Meet Trusted Raleigh, NC Dentist
Learn More About Dr. Christine DiBlasi Laster!
If it's your first time learning about Connection Dentistry, we encourage all of our patients to take a moment to learn more about one of our dentists, Dr. Laster. Her kindness, personability, and extensive education make her the perfect individual to meet you and your family's oral health needs as well as the rest of the community. If you'd like to meet her in person, don't hesitate to contact our dental office and set up an appointment! To learn more about Dr. Laster, keep reading below:
Why I Became a Dentist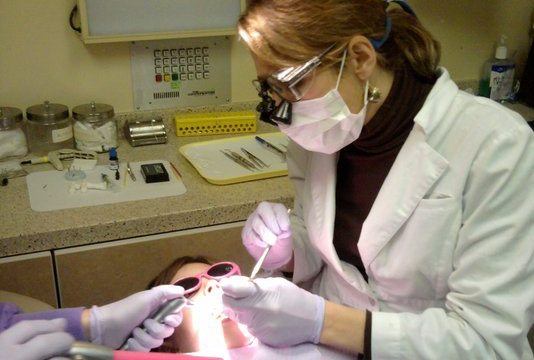 Dr. Laster has been honing her dental skills since she began her career, mainly by working in several different private practices. She's also spent time in dental offices focused on serving the underprivileged, as she has a passion for helping those in need. Dr. Laster enjoys working with both children and adults, especially when it's dental mission work. One of the most fulfilling aspects of her job is the personal interactions she gets to have with patients and her team members.
"I love being a dentist. Over the years, I have had the opportunity to meet so many wonderful people, and the friendships that I've built with my patients and their families are one in a million. It has always been my focus to make each patient feel at home when they come to me for treatment, and I work hard to give my patients the attention they deserve."
– Dr. Christine DiBlasi Laster
Where I Studied Dentistry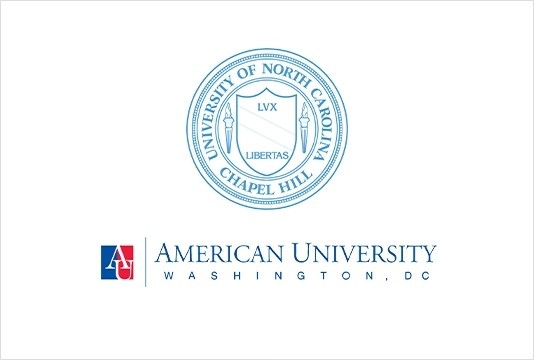 Dr. Laster is originally from Clearwater, Florida. After spending many years in the Sunshine State, she attended American University in Washington, DC to study Biology. For her efforts, she was awarded a Bachelor of Science degree and graduated Magna Cum Laude. She was also inducted into Phi Beta Kappa. She continued her biology education at the National Institutes of Health in Bethesda, Maryland. Her main focuses included cellular histamine release and Sjogren's syndrome, a condition which can affect the production of tears and saliva.
After completing her undergraduate education, she went on to complete her dental education at the University of North Carolina Chapel Hill School of Dentistry. In 2000, she graduated with Honors and received the Diagnosis and Treatment Planning Award. She couldn't be prouder to have graduated from a dental education program that is nationally recognized. While at UNC, Dr. Laster also had the opportunity to teach dental students where she gained her passion for educating others about dental conditions and general health. During rotations at Duke University and Wake Country (as well as leading a volunteer mission to treat children at a remote organization in Mexico), she received additional training in pediatric dentistry that led to her feeling very capable to care for even the youngest patients.
Dr. Laster actually met her husband while on the volunteer mission! Together, they competed in triathlons and found their love for Tar Heel basketball. After the completion of dental school, the couple decided to set up their home in the triangle because of how much they loved the area. She began her career treating the underserved and underinsured population in Wake County before starting her own private practice in 2012. She feels led to use the gifts God has given her to care for those less fortunate and continues to volunteer in multiple local church medical missions, community dental clinics, and events like YMCA Healthy Kids Day.
My Continuing Dental Education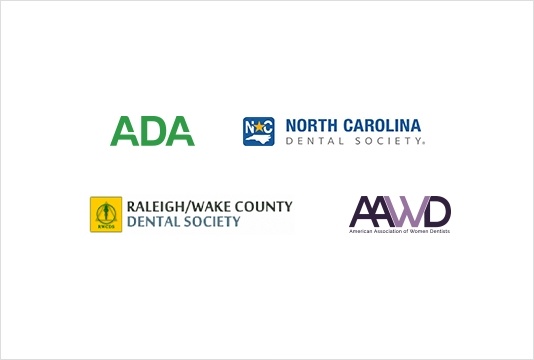 Dr. Laster stays updated on the latest treatments and technology in dentistry by dedicating her time to continuing education. She believes that in order to provide her patients with the best care possible, she needs to participate in continuing education. By continuing to learn, she can provide her patients with more treatment options and better overall outcomes.
Dr. Laster is a member of the following professional associations and is glad that they provide many opportunities for continuing education:
American Dental Association
American Association of Women Dentists
North Carolina Dental Society
Raleigh Wake County Dental Society
North Carolina 3rd District Dental Society
Today, Dr. Laser provides modern techniques with a gentle touch. She is proud to offer comprehensive care to her patients, including many services that most practitioners refer out to specialists, such as extractions, root canals, and pediatric dentistry. Her passion for improving her patients' general health and well-being, as well as her talents for esthetic dentistry, continue to take center stage at Connection Dentistry.
My Life Outside of the Dental Office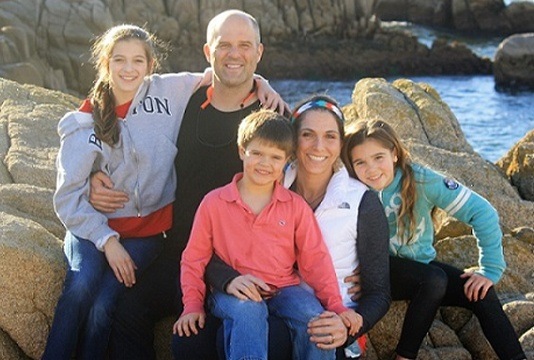 Dr. Laster met her husband Stewart while at dental school. In 2001, Dr. Laster and Stewart got married. They moved to Raleigh in 2004, where they started their family. They have three beautiful children whose names are Will, Cate, and Catherine along with their four-legged family member, Tucker, a loving and playful pup.
Today, Dr. Stewart Laster is an orthodontist and the owner of Laster Orthodontics, a practice that Dr. Christine partners with for patients in need of orthodontic treatment. They both carry great pride in serving their patients as well as sharing their daily experiences with one another. They love working on patients' cases together even more and building relationships with the people and families they treat.
Dr. Laster and Stewart are both a part of the Redeemer Presbyterian Church in Raleigh and enjoy participating in church activities as a family, including attending weekly bible studies, providing care in the children's nursery, and serving as a greeter to those attending Sunday services. During her free time, Christine enjoys fitness, traveling, enjoying food and wine, going to UNC sporting events, and long-distance running. She was able to finish her first full marathon in Myrtle Beach, SC in February of 2008 after previously running in multiple half marathons. She also regularly volunteers at the school where her children attend (which includes providing dental health presentations) and their various sporting activities. Her short-term aspirations are to serve in more dental missions abroad with her husband and each of their children. She has also accepted a position as a clinical adjunct professor at UNC School of Dentistry in hopes of encouraging other students to reach their full potential.
Christine feels blessed to not only work in such a wonderful community but live in one as well. Getting to know her patients and their families is one of the things she enjoys most about being a dentist. She's honored to know that she has made a difference in many people's lives.