Meet Trusted Raleigh, NC Dentist
Learn More About Dr. Brandon D. Rensch!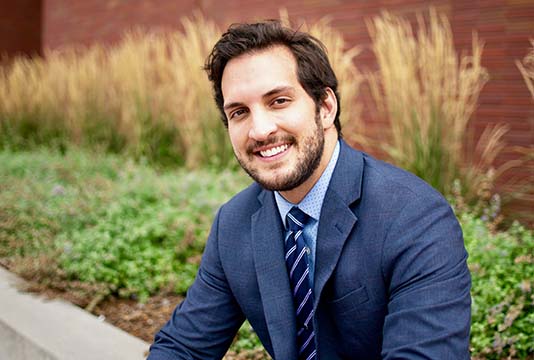 Dr. Brandon Rensch originally grew up in Sioux Fall, South Dakota where he attended the University of South Dakota, ultimately graduating Magna Cum Laude in Medical Biology. Upon completing his undergraduate studies, he moved to Omaha, Nebraska to attend the Creighton University School of Dentistry. During dental school, he took it upon himself to maximize his education and experience through extracurricular involvement that included advanced clinical training, extensive community service, and organization leadership. While in dental school, Dr. Rensch routinely volunteered his evenings to provide free dental care in the after-hours volunteer clinic. He was also chapter president of the American Student Dental Association, and on the national level, he served on the board of trustees and as the vice president for the American Student Dental Association. He credits those experiences with his fondness for leadership and his commitment to service and advocacy.
Upon graduation, he decided to "flee" the cold winters of the great plains and instead happily settled as an honorary Tar Heel. He is continually stunned by the natural beauty, charm, and welcoming energy he has found in the City of Oaks and loves now having the privilege of calling it home. When he's not doing "teeth-things," he can probably be found playing guitar, near a body of water, or trying his best to keep his golf ball on the fairway.
"What draws me most to this profession are the one-on-one relationships I get to build with my patients and the immediate, yet lasting impact I can have on their confidence and quality of life. Some of the most rewarding and memorable experiences as a dentist are the times I get to give back to my community, in particular my involvement with providing free care to in-need populations on the Indian reservations back in my home state of South Dakota."
Since graduating, he has completed advanced training programs in oral surgery, oral conscious sedation, and dental implants as well as more than 100 hours in continuing education regarding various other aspects of dentistry. He holds active memberships in the American Dental Association, the Academy of General Dentistry, the American Academy of Implant Dentistry, and the American Academy of Cosmetic Dentistry. Dr. Rensch practices the full scope of dentistry offering comprehensive dental services in oral surgery, implants, root canals, clear aligners, fillings, oral sedation, dentures, and crowns.