Cosmetic Dentistry – Raleigh, NC
Get a Smile As Beautiful as Raleigh
For Dr. Rensch and Dr. Laster, simply giving people healthy teeth just isn't enough—they want all of their patients to enjoy gorgeous smiles as well that fill them with confidence every time they see them. That's why, in addition to general dental services, they have dedicated themselves to providing cosmetic dentistry, which they can use to eliminate aesthetic flaws ranging from minor stains to serious chips and gaps. If you're ready to have a set of teeth that helps you light up every room you're in, give us a call today to discuss your goals and options.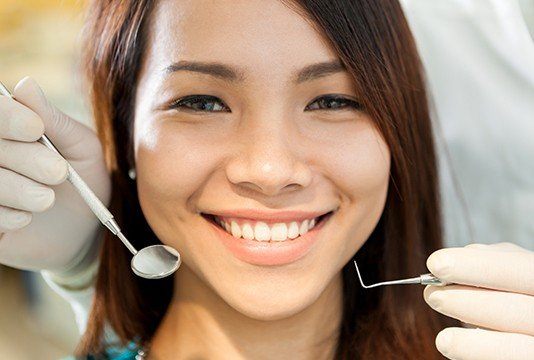 Why Choose Connection Dentistry for Cosmetic Dentistry?
Big City Quality, Small Town Service
100% Personalized Smile Makeovers
In-Office & Take Home Whitening Available
Porcelain Veneers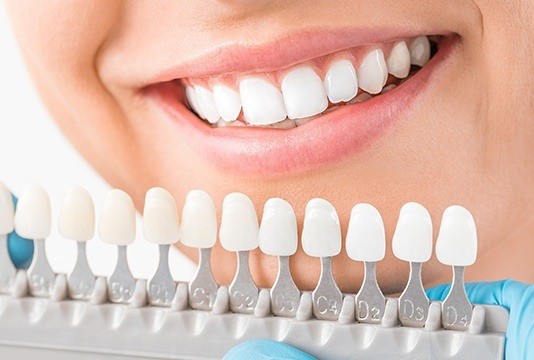 Whether you have stained, chipped, gapped, or cracked teeth, porcelain veneers can help you achieve the big, bright, and beautiful smile you've always wanted. Eggshell thin ceramic restorations are bonded to the front of the teeth, enabling them to strengthen the enamel while also masking any flaw that's bothering a patient. They are always custom-made to ensure gorgeous and natural-looking results, and you can get just one or an entire set in as little as two appointments.
Learn More About Porcelain Veneers
Lumineers®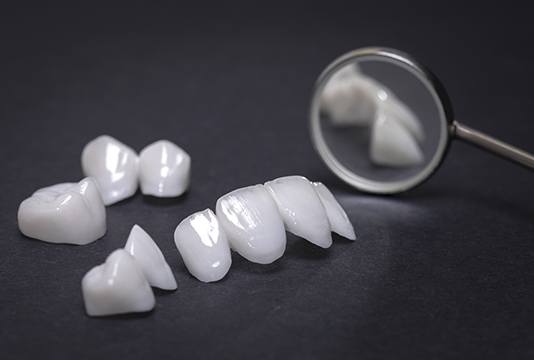 Lumineers offer all of the same benefits as porcelain veneers that we outlined above, but there is one major difference: they don't require the teeth to be altered at all. With porcelain veneers, a tiny portion of enamel has to be removed to ensure they lay flat, making it a more permanent treatment. But, with Lumineers, the restorations are so thin that they can be applied to the teeth as is. They're able to deliver stunning results, but they offer a more conservative treatment that allows a patient to easily return to their regular smile whenever they want.
Metal-Free Dental Restorations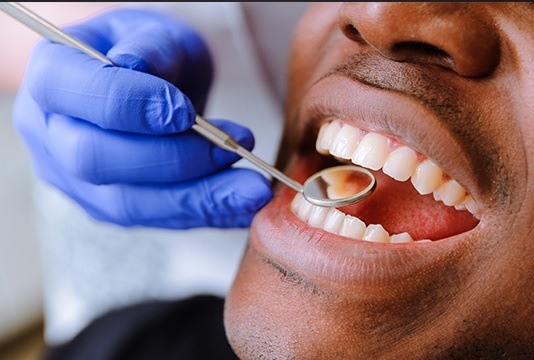 In the past, dental restorations used to repair broken and decayed teeth were made of silver or gold, which means they were very strong, but not exactly natural-looking. Today, Dr. Rensch and Dr. Laster can provide crowns and bridges crafted from 100% dental porcelain. This material not only looks like real enamel, but it's able to match enamel's strength as well, ensuring a patient can rely on their new tooth whether they are smiling at a friend or taking a bite of their favorite food.
Dental Bonding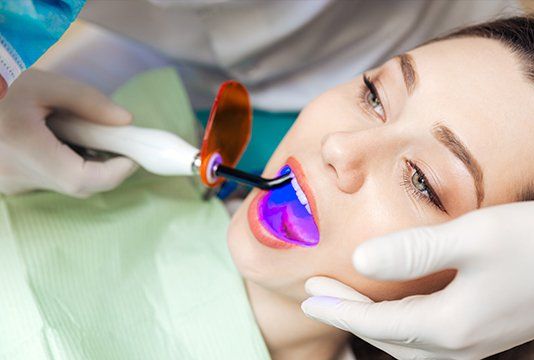 If you have an hour to spare, then that's plenty of time for direct bonding to take care of a minor flaw in your smile. For this treatment, Dr. Rensch and Dr. Laster simply apply a color-matched composite resin to a tooth, and then they artfully sculpt it to improve the enamel's shape, size, and color. With it, they can make small chips, gaps, and stains seemingly disappear in just one appointment. Afterward, the results can be trusted to last for about 10 years.
Teeth Whitening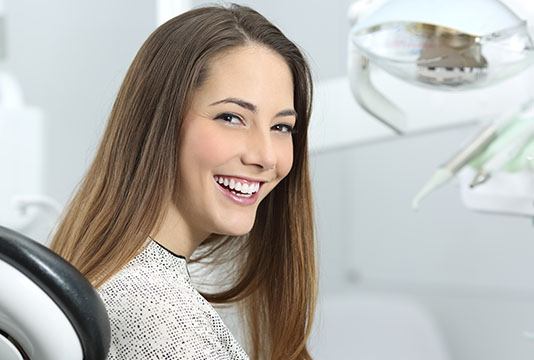 With Opalescence Whitening, Dr. Rensch and Dr. Laster can help a patient dramatically brighten their smile either in our dental office or even in the comfort of their own home. The powerful bleaching gel they use is able to cut through the most set-in dental stains, making those caused by coffee, wine, tobacco, or age practically vanish to allow the teeth's natural whiteness to shine through. In-office whitening can be completed in just an hour, or a patient can achieve the same results more gradually with a custom-made kit they can use whenever and wherever they like.
Learn More About Teeth Whitening
Smile Makeovers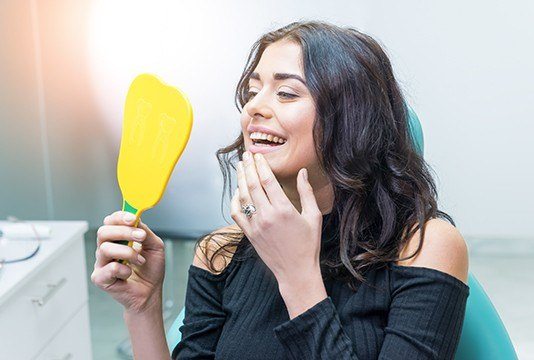 For patients in need of serious dental care due to multiple decayed, broken, and missing teeth, a smile makeover can help bring back their confidence and oral function at the same time. Based on a patient's goals, Dr. Rensch or Dr. Laster can provide a completely personalized selection of procedures that will all work together to deliver the final results. Over the course of a few appointments, they can help a patient achieve their dream look and enjoy it for many years to come.