Dentures – Hamden, NC
Restoring Your Whole Smile
If you've lost any number of teeth, don't lose any time in replacing them! Getting dentures will usually make all the difference when it comes to eating and speaking normally again. And with modern techniques and materials, we can give you a durable set of new teeth that look like the real thing. Whether you've only lost one tooth or an entire arch, get in touch with Dr. Rensch or Dr. Laster as soon as possible to ask about dentures in Hamden.
Why Choose Connection Dentistry for Dentures?
Beautiful Restorations That Replace Any Number of Teeth
Implant Dentures Available
Dentists and Staff That Help Patients Feel Right at Home
What are Full Dentures?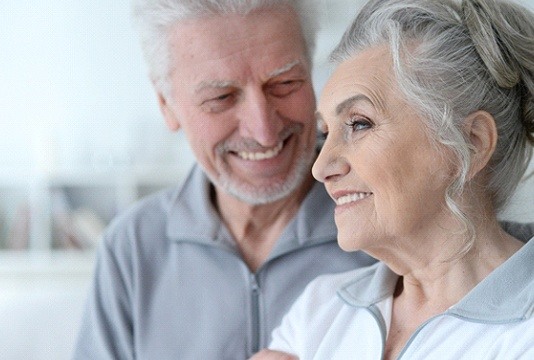 When all of the teeth in the upper or lower jaw are missing, they can be replaced by full dentures, which are typically made of a gum-colored acrylic base that supports a row of artificial teeth. Your gums create natural suction to hold the dentures in place, though you can use a special adhesive to add more stability.
What are Partial Dentures?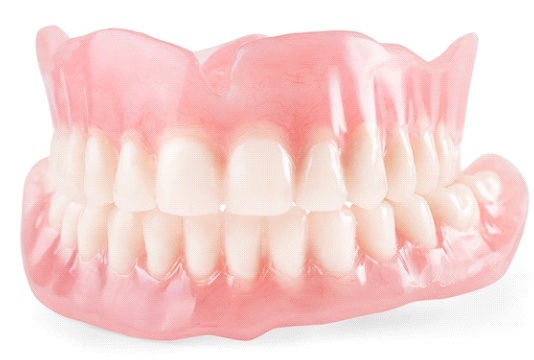 Partial dentures are used when you still have plenty of teeth in the arch requiring restoration. Each one is uniquely designed to fit around your remaining teeth and fill in the gaps. Unlike full dentures, partial dentures have small metal clips to help them stay in place.
How Do Dentures Work?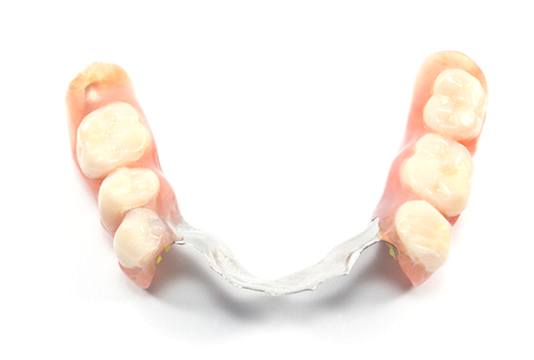 After we decide that you are a candidate for dentures, we can begin the process for creating your completely personalized teeth. Some preparatory work, such as extracting remaining teeth or treating gum disease, might be required first. After that, we can take impressions of your mouth and use them as a guide to create dentures with the correct shape, size and color. After your dentures are complete, you can return to our practice to pick them up; Dr. Rensch or Dr. Laster can give you some advice that will make the adjustment process easier.
Who is a Good Candidate for Dentures?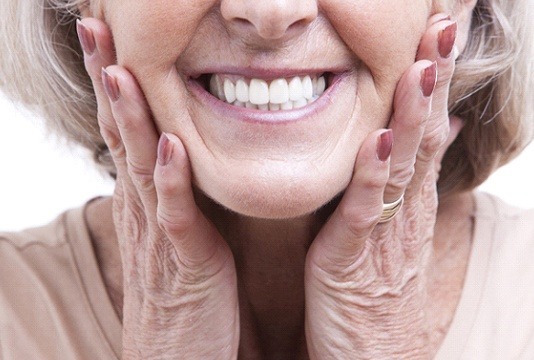 Dentures are typically suggested for patients who have:
Gaps in their smile due to multiple missing teeth
Red or swollen gums
A need for an economical, reliable way to repair their smiles
For patients with enough jawbone density, we might suggest implant dentures; unlike traditional dentures, these are permanently anchored into your jawbone, making them stronger and more stable.
Benefits of Dentures and Partials
Longevity: Your new teeth can last for five years or longer if you take care of them.
Aesthetics: Many people won't be able to tell the difference between natural-looking dentures and real teeth.
Varied Diet: You'll be able to chew most foods with your new teeth.
Comfort: Well-designed dentures fit comfortably in your mouth.
Unique Advantages of Implant Dentures
If your dentures are supported by dental implants, you'll enjoy several additional benefits:
Jawbone Preservation: The implants stop your jaw from breaking down, helping it retain its size and shape.
Better Stability and Comfort: Your dentures won't slip while they're held in place by implants, and many patients report that they feel almost exactly like their natural teeth.
Durability: Dental implants can last for decades – often 30 years or even a lifetime.