Children's Dentistry – Raleigh, NC
Taking Care of Your Favorite Smiles
Dr. Rensch and Dr. Laster understand better than most just how important high-quality dental care is for a child! By bringing your little one to the dentist at an early age, you can put them on a path to a lifetime of oral health and confident smiles. Our team is ready to do their part by providing comfortable appointments and 5-star dentistry so your child can get exactly what they need and enjoy comfortable experiences every step of the way. We can't wait for your child to join our patient-family, so give us a call today to schedule their next checkup!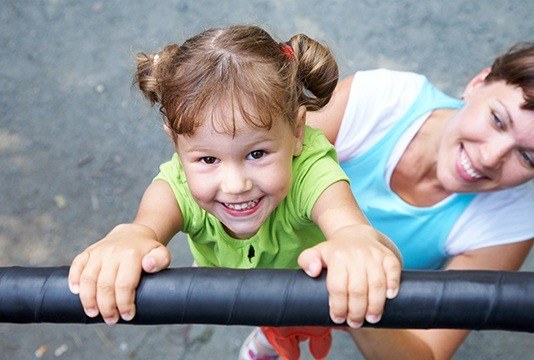 Why Choose Connection Dentistry for Children's Dentistry?
Team Led by 2 Highly-Experienced Dentists
We Welcome Special Needs Children
Happy to Accept & Maximize Dental Insurance
Children's Dental Checkups & Teeth Cleanings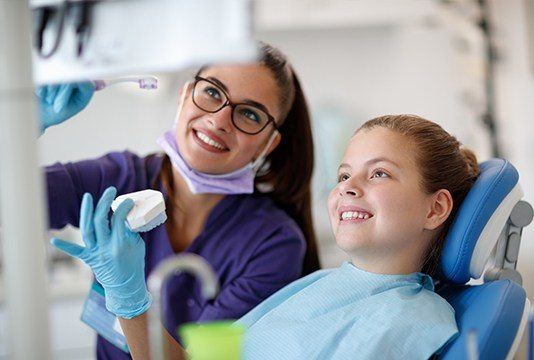 Making sure a child receives regular checkups and cleanings is one of the most important things parents can do to protect the long-term health of their teeth. For very young children, these routine appointments will consist of a gentle exam and going over the basics of home oral hygiene to help them form good habits as early as possible. As a child matures, so will their care, and we'll be able to address any cavities or dental damage that pops up along the way so they can always smile with confidence.
Non-Nutritive Habits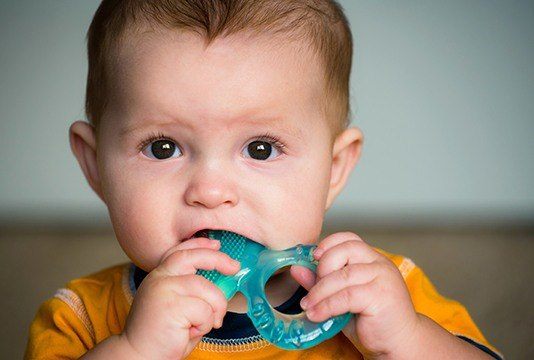 Do you have a child who just won't stop sucking their thumb? While initially harmless, around the age of three or four, this habit can severely inhibit the ability of the teeth and jaw to develop correctly, leading to serious misalignment issues that require years of extensive orthodontic treatment to reverse. Instead, we can help parents and children avoid this by offering strategies that will make them stop on their own, focusing on those that use positive reinforcement instead of punishment. If you need a little assistance, just give us a call, and we'll help you put together a plan just like we have for many other parents.
Pulp Therapy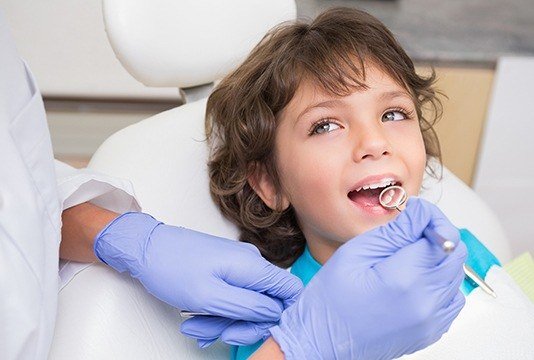 If your child is experiencing a terrible toothache, or if one of their teeth looks gray after an accident, then there may be a problem with the dental pulp. This is the delicate inner nerve of a tooth, and issues with it can not only lead to pain but serious infection as well. To provide relief as well as save the tooth from extraction, our dentists can remove the troublesome pulp while leaving any healthy portion behind. This will allow the tooth to look and function like normal as a child develops.
Dental Sealants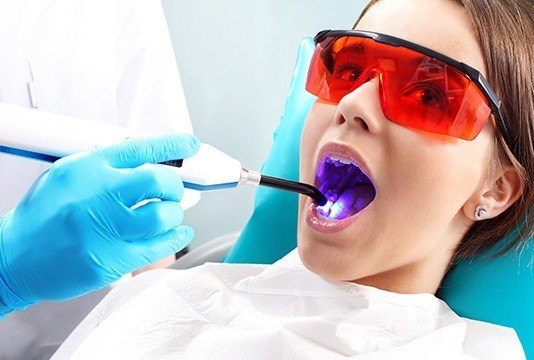 Usually, the first permanent teeth to come in are the molars, and consequently, they are also the first place many children develop cavities. These teeth, thanks to their location and grooved surfaces, are the perfect place for plaque to gather and be missed while brushing. To make sure this doesn't happen to your child, our team can place a thin layer of composite resin over these vulnerable teeth to literally seal them off from plaque as well as acids and bacteria. Sealants only take a few minutes to apply, but they can easily provide up to 10 years of round-the-clock cavity protection.
Special Needs Dentistry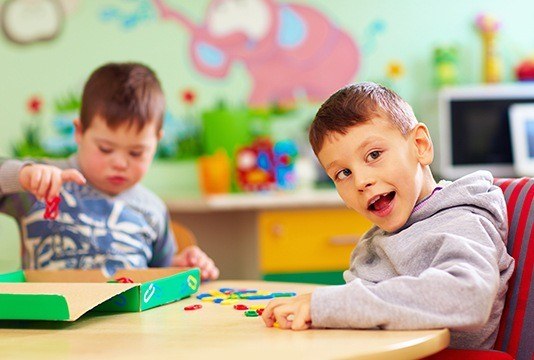 Our team truly believes that every single child in Raleigh should have easy access to high-quality dental care provided by a friendly team, and that's especially true for those with special needs who face extra challenges when it comes to their oral health. If you have a special smile at home, we welcome them here, and please give us a call ahead of their appointment so we can make any accommodations necessary to ensure a comfortable appointment for both you and them.