Porcelain Veneers – Raleigh, NC
Transform Your Smile From Damaged to Dazzling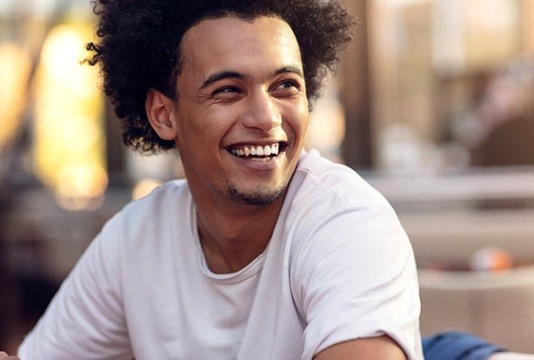 If you have a hard time feeling confident when you smile due to damages like chips, cracks, and fractures that make your teeth look unattractive, then it's time to do something about it. Dr. Brandon Rensch and Dr. Christine Laster know what kind of impact an untidy-looking grin can have on your self-confidence, which is why they offer a variety of cosmetic services like porcelain veneers in Raleigh. In only a couple of appointments, they are able to transform patients' smiles from drab to delightful using high-quality materials and the latest techniques that dentistry has to offer. You won't regret taking the first step to boosting your confidence by scheduling a consultation!
Why Choose Connection Dentistry For Porcelain Veneers?
Individualized and Reliable Dental Care
Experienced Team of Dental Professionals
Highly Experience Cosmetic Dentist in Raleigh
What are Porcelain Veneers?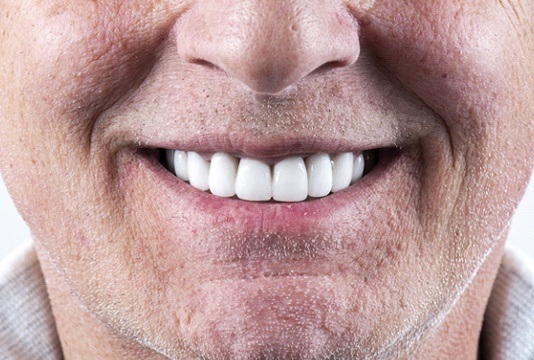 Dental veneers are thin, strong shells that are custom-crafted to be permanently placed over the teeth you'd like to have repaired. Whether you'd like one tooth repaired or your entire mouth, veneers are designed to conceal problems like gaps, cracks, chips, fractures, discoloration, and misalignment. They act to change the shape, color, and size of your teeth and reveal a smile that's seamless and symmetrical. Because they're crafted from dental porcelain, they're able to mimic the qualities of natural tooth enamel, like reflecting light.
To find out if this procedure is right for you, your cosmetic dentists in Raleigh, Dr. Brandon Rensch and Dr. Christine Laster, will take images of your mouth, inspect your oral health, and make sure that porcelain veneers can fix the flaws that you'd like.
What is the Process Like?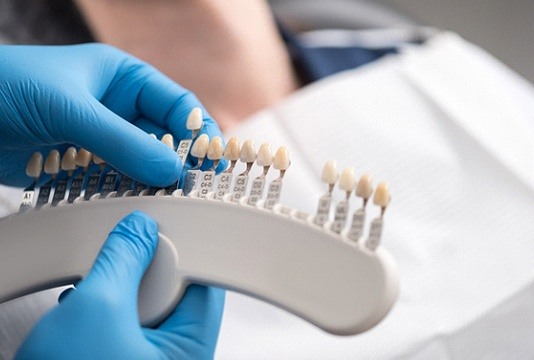 The process of getting porcelain veneers in Raleigh takes place over the course of a couple of visits to our office. It all starts off with a consultation to make sure that this is the right cosmetic service for you. If not, Dr. Rensch or Dr. Laster may recommend another one, like dental bonding or teeth whitening. Once you decide you'd like to begin the process, we'll schedule your next appointment.
One of our dentists will prepare your natural teeth for your permanent veneers by removing a small portion of your enamel. This is so the shells will bond and lay flush with your existing teeth. They'll take impressions of each tooth that you'd like to have fixed and send them off to our dental laboratory to craft your custom veneers. Before you leave, they'll place temporary shells over your prepared teeth until your next appointment.
Your final visit will take place once we have received your permanent veneers from our laboratory. Dr. Rensch or Dr. Laster will ensure that each shell is crafted to their specifications and make any necessary adjustments. Using a special cement, they'll attach them to your natural teeth. After a quick polish, you'll be able to leave our office with an improved grin that you'll be proud to show off.
What are the Benefits of Getting Veneers?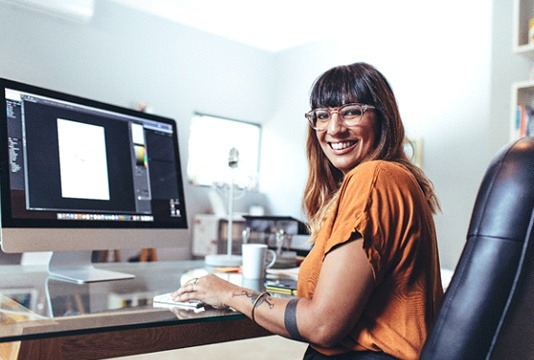 Porcelain veneers are a popular cosmetic procedure because they improve the appearance of your smile and offer several additional advantages when they're properly cared for. Some benefits you can expect to gain include:
Dental porcelain is stain-resistant.
Porcelain is gentle on the gums and oral tissues.
The color of your veneers can be customized.
Porcelain reflects light like your natural tooth enamel, making them look natural.
They can last over 25 years with proper care.
The best way to learn whether this is the right cosmetic procedure for you is to schedule an appointment with Dr. Rensch or Dr. Laster. Our team of dental professionals will be more than happy to discuss any questions you may have like the cost of the procedure, how long it takes, and whether or not it can achieve what you'd like.