New Patients
Dr. Brandon D. Rensch and Dr. Christine Laster want to give a welcome to all of our new patients who are ready to schedule their first appointment at the dental office. Our goal is to make your next treatment, whether it's a comprehensive smile makeover or a simple cleaning, as comfortable and accommodating as possible. Before you do though, we ask that you take the time to learn a bit more about financing your dental care as well as learn about what you can expect during your first visit.
Your First Visit
You'll be warmly greeted by name as you enter our dental office and get a chance to meet our hygienist. During the visit, we'll go over your medical history, take your blood pressure, and take notes about your dental history and other oral health concerns you might have. We enjoy getting to know our patients on a personal level and always look forward to friendly conversations! This initial visit also gives us a chance to perform full mouth X-rays, perio charting, and capture intraoral photos. Unless a complex scaling treatment is needed, we'll always perform a cleaning as well. One of our dentists will meet with you and assess the current state of your oral health. If necessary, we'll provide a recommendation for future treatments and get you scheduled afterward.
Dental Insurance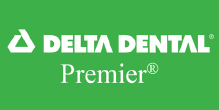 Paying for the dental care that you need doesn't have to be an impossible task. Having an insurance plan makes it especially easy to cover your most basic preventive needs, including exams, cleanings, and X-rays. Many other services, such as restorative care, are also partially covered. If you have dental insurance we are more than happy to file insurance claims electronically on your behalf. If you have questions about your coverage, don't hesitate to ask our front desk for help! For those without dental insurance we have an in-office dental savings plan to cover the costs of your routine dental costs and make needed dental services more affordable.
Dental Financing
In the event that you need help covering the cost of a complex treatment or you simply don't have dental insurance, we recommend that you consider CareCredit, SunBit and Proceed Financing. These all can offer payment plans with no or low interest for up to 12 months. Apply to them today to see how you can benefit!
Apply for CareCredit Apply for SunBit Apply for Proceed
Patient Forms
When you arrive for your first visit, we'll ask you to fill out all the essential new patient forms so that we can better meet your needs. If you'd like to save time during your visit, we'll send a link via email for you to fill them out online ahead of time. Doing so will make your check-in process more efficient.
In-House Dental Savings Plan
With our practice, you don't need insurance to make your care more affordable. Sign up for our In-House Dental Savings plan and get reduced fees on everything from checkups and cleanings to teeth whitening and porcelain veneers! Our plan is simple: you pay one low flat fee, and you're instantly covered for the entire year! With it, you'll enjoy many of the same benefits as traditional insurance, but you won't have to deal with annoying deductibles, annual maximums, or waiting periods. It's the easiest way to save every time you come to see us!